Little Sam had FIVE Jen Sherrick sessions last year so it was only fitting that we try something different for his 18 month session. This session was a documentary of what he does at this point in his life. Sometimes or shall I say "often" we take the everyday grind for granted. Time goes so fast and we all of a sudden miss some of the greatest moments in life.
Lightening McQueen….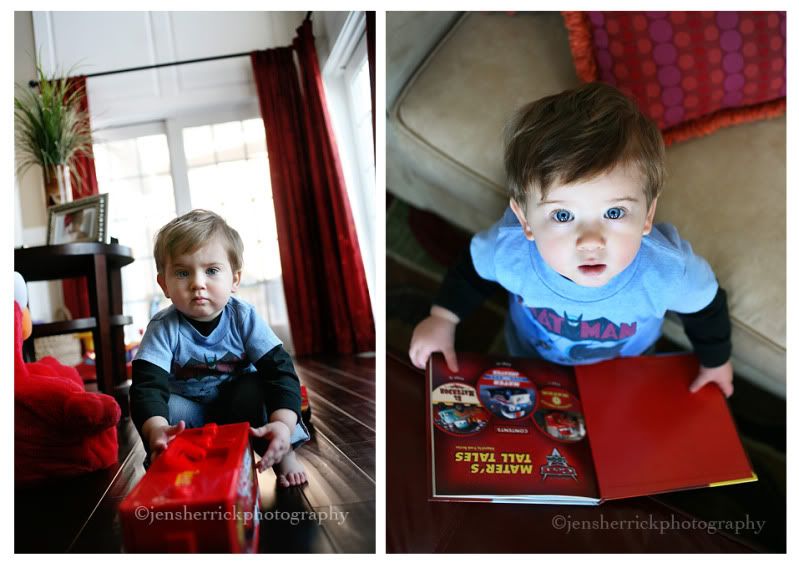 snuggles with mom.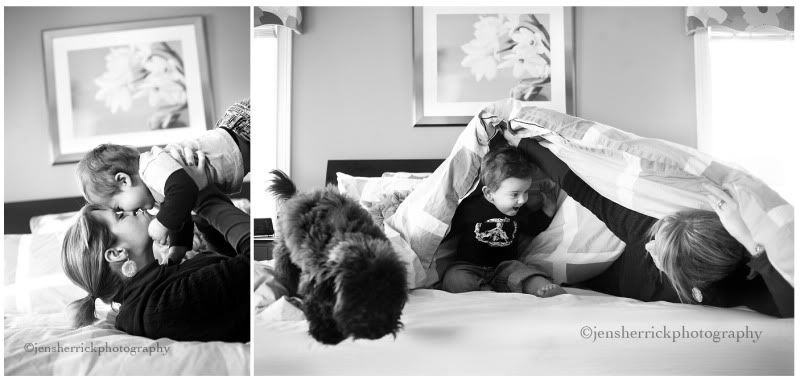 the shot on the right below was a trick I pulled on Sam. He was trying to hide from me but I just stuck my camera behind the chair and look what happened!!